Sound Masking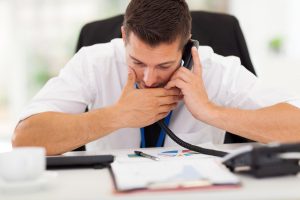 Excessive noise can easily result in an extremely distracting work environment. With workspaces becoming smaller and businesses growing, Mark IV Communications can provide your company with a sufficient amount of sound masking so your office can be productive and run at full force. Sound masking can help keep productivity up and maintain secrecy in certain areas of your office.
Noise Control
Improved Productivity
Facility Flexibility
Speech Privacy
Lower Project Costs
Sound masking involves loudspeakers mounted in the ceiling in a grid-like pattern that project a background sound compared to white noise or a soft air flow that will raise the facility's ambient level in a controlled fashion. Call us at (949) 462-9000 today!