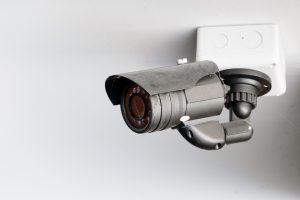 As a business owner, you take the proper precautions to protect yourself against liability. You take out insurance and instruct your employees on proper safety measures, entrance and exit protocols, and what to do when an incident occurs. In many instances, the accounts of those who witnessed the incident, as well as the affected party are the only evidence a business owner has when speaking with their insurance company. With the addition of a new security camera system, you can have video footage of everything that occurred. At Mark IV Communications in Orange County, we can help you find the appropriate system for your building.
Accidents on the Job
It's an unfortunate truth, but accidents do happen on the job. In retail establishments, people are injured in warehouses, in the stock room, or while carrying merchandise onto the floor. Another unfortunate truth is that you may have employees who were injured in an avoidable incident. With security camera footage, you can see if the employee did anything negligent or irresponsible that led to their injury, or if they were hurt in a truly unavoidable accident. You can also see if another employee's behavior or irresponsibility created the circumstances by which their coworker was injured.
It's important to protect yourself and your employees from unnecessary claims and lawsuits. A well-placed and well-maintained security camera system can give you the peace of mind you need, and you'll have sound evidence whenever liability comes into question. Contact Mark IV today to learn more.