It might seem like all we do at Mark IV Communications is server rooms, repairing cabling nightmares and installing cables. While that may be true, we also do much more than that. We take pride in being a full service technology infrastructure company, able to provide superior integration of your technology needs seamlessly with your building. Gone are the days when it is possible to run nothing more than a phone line and now, creating an office environment that is functional, requires miles and miles of cable. The integration of all systems seamlessly is of major importance to productivity. We understand what goes into creating a functional, yet user friendly system of cables and servers.
Security Systems
In the office environment, providing communications systems is a critical part of the day to day operation. There are many more systems at work in a typical office environment that are critical to productivity and more importantly, security. At Mark IV we also pride ourselves on being security experts. By security experts we don't mean the washed up football players that follow around little, bad behaving, celebrity girls, and punch people when they take too many pictures. Our security is much more real world, like protecting your business, your employees, and most importantly, your livelihood.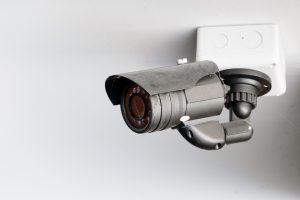 The reality of security in the post 9/11 world is never an easy concept to keep up with. The technology has grown exponentially over the last 15 years and it can be difficult to stay up to date.That is where Mark IV Communications comes in, we are familiar with, up-to-the-minute security advancements. The trend in security is, like everything else, going digital. The quality of security cameras these days is high definition and much more can be captured than a decade ago. Let's say you have the old security cameras with a central monitoring station in your building. Chances are, if your cameras are more than ten years old (or older) it is time for an upgrade. With the rise of the "internet of things", pretty much anything from refrigerators to water bottles are equipped with bluetooth or some other sort of mobile connectivity. The advantages of this is that more cameras can be placed in critical locations around your facility.
Not to say that cameras are the only part of the modern security system they are the most effective. We are waist deep in an era in which cameras are the most important thing in the world. Gone are the days when people like Ernest Hemingway and Jackson Pollock are celebrities. These days it is whoever has a camera and the ability to act like a fool on camera. As bad as the insta-celebrity phenomenon has gotten the same concepts have become integrated in security surveillance. The abundance of cameras has led to an expectation that we are being recorded at all times, particularly when doing something that we do not want to be seen. The abundance of cameras is actually a deterrent in itself. So if it is time to upgrade your security systems to the most cutting edge system available, give the experts at MarkIV Communications a call today and protect your business.